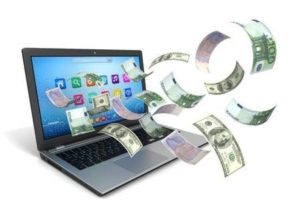 You see online stores all the time selling everything from clothing to automotive parts. Who runs these shops and what does it take to start and maintain one?  While the range of store types is vast and the amount of work needed to own and operate varies, the fact is, eCommerce stores are one of the best sources for online revenue.
If the thought of having your own online shop intrigues you but you have no idea what that can look like for YOU, this article is a must-read.
Below are ideas for Shopify Stores. Aside from the ability to earn lots of money with a Shopify Store, the list of types of stores is endless. Read between the lines for yourself and your imagination.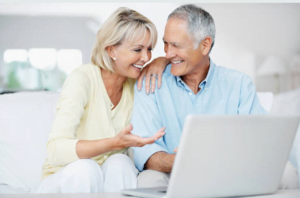 10 Unique, Creative and Common Reasons to open a Shopify Store:
Self-Expression! – If you walk around with sayings, quotes, and puns constantly spinning in your head, that's fantastic. If you say to yourself when you see other people's expressions 'I can do that', then perhaps you'd like to share them with the world. As a print on demand Shopify store, you can put what's in your head onto various products and sell to an audience who resonates with you. You absolutely don't have to be an artist to create these items and you can be completely inventory free!
Your own creations – If you create quilts, paint, do pottery, frame, build toy boxes or any creative gift that you have, consider showcasing them on your own Shopify store where the world will have access to everything you do all in one place.
An entrepreneur with business products – Whether you are a local mom and pop or an online business such as a coach, health professional or motivational speaker, you must-have products that you have already promoted or would like to promote. You can repurpose old courses and create new ones. With a Shopify store sell your digital products, tangible products and you can even create merchandise with your branding or logo on them and sell or give them away to new customers. Imagine sending someone a tote with your business slogan on it. They'd appreciate the positive gift and it would get your message out there.
Supplement your events – Do you plan events? – consider a Shopify Store to tie in all of your promotional material. Instead of hiring a printer to print those family reunion T-shirts, create them yourself and increase your revenue. Have a bachelorette party and want everyone to wear the same hat, dress or tote that says 'Jane's getting hitched'? What about the company picnic that needs hats, shirts, tablecloths and other branded merchandise? Why not prepare them for your customers, family or friends?
Partner with other people's products – If you know of a family member or friend who has products but maybe they don't have the ability or vision to run an online store. What about a local business whose products you love. Imagine approaching them with the idea to sell for them. It would be a win/win, don't you think?
Charity – Do you volunteer for a company that has a thrift store? Or maybe they have products to sell? Perhaps you know people who will donate products to you so that you can offer all proceeds to your favorite charity. Creating a Shopify Store for a good cause can be fun and a wonderful contribution to your favorite cause or community. If you don't have time to volunteer in person but could spend a few hours a week working on a store for them in the privacy of your own home, this could be the solution.
Hobby – Do you collect antiques, stamps or coins? Or maybe you'd like to sell those collectibles you acquired from all those garage sales you went to. Consider a Shopify Store to connect with like-minded people who'd just love to have a place to purchase your fantastic finds.
Niche – Having a Shopify store that is very specific can be loads of fun and draw the precise audience that you want. Want a store that sells pet clothing? How about a store that sells unique full family costumes? What about a shop that sells only Purple items? The opportunities are endless! (I love helping others find the right niche store for them)
Passion/ Theme – Similar to a niche but not exactly. Let's say you love to create journals, then you can sell them in your Shopify Store. If you wrote a book, you can upload it to a special print provider and sell your entire book. Maybe you have a passion for Travel or Broadway shows – you can create a store that provides blogs, information, and products that would support those passions.
Combination – Get creative with the type of store you have. I help people who have digital products, print on demand and affiliate products. You are not limited to one way of running your store.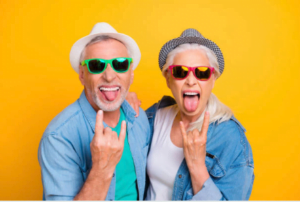 By all means, this is not an exhaustive list of types of Shopify Stores to create. But, hopefully, it will stimulate your thinking to find what works for you.
Shopify is an incredible eCommerce platform – In my opinion, it's the BEST. With an eco-system that provides just about everything, you will need to become successful.  Including Shopify Partners!
As a Shopify Partner, I love helping people find the right store for their personality, lifestyle, and budget. I also like to help people have fun creating and running their store. If you or someone you know is interested in learning more about working with a Shopify Partner, take a peek here. If you're the type that loves to work side by side (via video call) with a partner to get things done, then a partner may be right for you. Here's a testimonial from one of my partners
Ready to become a Shopify Store Owner but don't want to do it alone? No problem, Fran Asaro offers Private One-on-One video training to get you up and running. Start Today! Learn more here