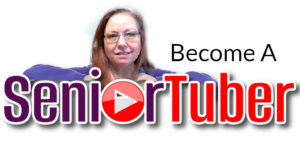 Hello there!  Not a Senior OR a Woman? That's OK, I can still help you!
If you've read about becoming a Senior Tuber and want to learn more, Great!  
Here are a few ways to connect –
Schedule a Complimentary Zoom Consultation: 

Self Scheduler – Private YouTube Creator Consultation with Fran

If you don't see a time that works for you, or prefer for me to call you, submit your request below

Call Fran directly – 386-319-0742

Stay Connected – Join my Senior Tuber community

and receive updates and tips

Visit my Senior Tuber page to learn more 
View everything Fran is up to here
Curious about my pricing? Take a peek here before our call 

Or you can just fill out the form below and I'll respond as soon as possible!