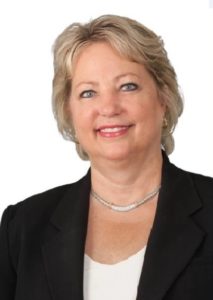 Hiring Fran Asaro as my Virtual Partner is one of the best decisions I have ever made. Fran takes time to get to know her clients thoroughly so she is able to model/mirror services to the clients' high standard. Any Services you might hire are now available to you on a per project basis or more.
Fran is capable of IT services, Marketing, or even running your online business in your absence. I have worked with Fran for 6 months and continue to be amazed at the discovery of yet more skills she is capable of. All this and a positive, upbeat, friendly attitude that makes her client's days sunny. Try her… you will like her!
Barbara F.  CEO, Loan Pros Commercial Lending
---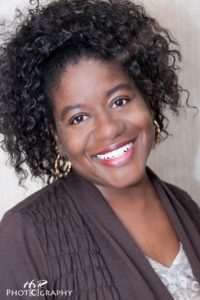 When I was stuck in trying to figure out a name for my business and in which direction I should go with it. Fran listened attentively to what I wanted and she helped me bring clarity to a name, business concept, and vision. Hence Just About Face was born. So grateful to Fran for being my Virtual Partner. This is only the beginning and more to come and I'm so Blessed that Fran is on this journey with me for the Long Term, thank you-hugs, Patricia Hartfield ~ Just About Face
---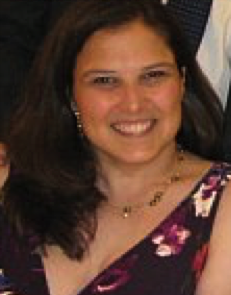 I've been working with Fran Asaro for nearly two years.  Fran not only builds my self-confidence, she provides practical knowledge, advice, instruction and just plain fun!  We built my coaching business from the ground up, but recently I've been overwhelmed by creating a marketing plan, website, sales strategies, blogs, client mailing lists…and I just got stuck trying to do it on my own.
Fran's Virtual Partnering is perfect for me – and anyone who wants to accomplish a goal and either can't find the time, energy, or even confidence to complete it.  For me, the best thing about partnering with Fran is her clear understanding of my own learning ability and pace. She provides tailored, non-judgmental advice & instruction that ensures the success of my business. She has helped me build a steady business with a client base that doubles every 6 months and given me the confidence to continue growing personally and professionally. I can't say enough about her and her Virtual Partnering program! 
~ Christina Lewandowski – Conscious Career Coach for Vital Spark Coaching and Founder / Facilitator of The Persisters NYC – One Voice, One America – Empowering Women of Different Backgrounds by Uniting all Voices through Positive Action   
---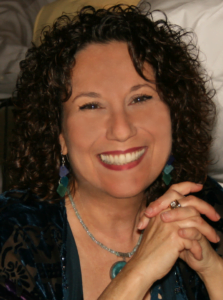 Fran Asaro brings so many gifts "to the table" so to speak in this support role. From organizational skills to being very tech savvy she has a wonderful and loving way of helping me to not only get clear about what I needed to get done but how to prioritize it and then complete it all with a wonderful sense of celebrating the accomplishment right along with me. I've been in business on my own for 24 years and working with Fran I was able to accomplish so much in a short period of time feeling more organized and supported and the support aspect of the relationship has meant a great deal to me. I invite you to have a chat with Fran and see how she can support you in your business today! Blessings of gratitude 
– Ilene Gottlieb, RN ~ The Heart Healer, Speaker, Author, Radio Show Host Ilene combines her 47 years in Nursing and 23 years in Vibrational Healing to create a personalized holistic approach to healing.
---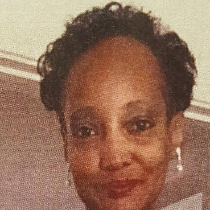 I would like to start off by saying that Fran is AMAZING!
She is not only my business partner – she is my new dear friend. She has given me insight into what it means to run a business. I've had my business for a while but I'm literally starting from scratch. I look forward to our weekly Virtual Partner calls because I know that they are going to be fun and very informative. She's even introduced me to other Facebook groups that are beneficial to me. 
I'm going to attend my very first Gala Dinner Expo in October near Houston and it's all because Fran was so gracious and kind to share her resources. I'm just getting started but 2019 is going to be my year where I see my business really being successful.
As a single mom to an amazing 16-year-old daughter, I am committed to being an example of what women can do with their lives. I want to show her what having a vision and acting upon it looks like so that she too will know that anything is possible when she is ready. Please support us both by visiting my site just to get acquainted with my passion for over 30 years. If you haven't seen Avon lately, then you really don't know Avon.  www.youravon.com/charlenebethel 
As for Fran, Don't miss this opportunity to visit her website or give her a call to see how you too can reap the benefits/rewards of a Virtual Partner. Thanks, Fran!
---
I have known Fran for many years and in every interaction, I have had with her she has been a source of inspiration and positive energy and has been instrumental in helping me change the course of my life both personally and professionally.
Fran has a gift of creativity and sensitivity in dealing with her clients. No matter what is going on in your life, after a conversation with Fran you will feel encouraged and energized. She has a wealth of knowledge in so many areas and with her care, patience, passion, and enthusiasm she has the ability to guide you through any life or business situation you encounter to a positive result and resolve. Fran is awesome.
Marsha Tessler – Founder of My Safe Harbor – A non-profit organization contributing to local Children and Families in the Fort Lauderdale area.
---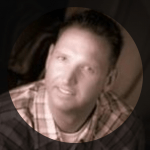 "When the student is ready the teacher appears."  Thank you so much for being there for me.  I'd been thinking about doing a "transformation" project and sure enough, I hear, "offering a promotion."
You are so amazing at what you do.  I can't say enough good things about you.  You could be my guardian angel and not even know it.  I mean that with no cheesiousness attached to it.    Thank you sooo much. . You just might be the very best in the world at identifying the hidden gem in all of us and giving that needed push to remind/uncover the beauty and potential we have.   You have an incredible ability with me personally to make me feel like I can do anything I want and that my past means absolutely nothing.  It doesn't define me.  I am truly at exactly where I should be. This 100-day thing is so much more.  Thank you!!! – Matt McFarland
---
Taking a break from over 25 years of the corporate world and achieving consistent sales success working for a Fortune 500 company – I decided to look into life and career coaching. My years of experience in business along with my educational achievements have value and could be applied to creating a new business. I just was not sure how best to proceed. I found Fran Asaro and her life's work at Thrive Any Way.com listed in a south Florida health publication. Fran's picture, especially her smile jumped out at me as someone I could possibly open up to and learn the ropes on how to start my own coaching business. I trusted my gut feeling and reached out to Fran. From the initial telephone consultation through today I can shout out to the world that I am being coached by an expert and true professional. Fran has that natural and rare ability to ask all the right questions and is a gentle guide through life's many mazes. Fran helps me to thrive in so many new and exciting directions while helping my business dream become a business reality. I am now on a path to become a life and career coach. I am very blessed to be working with such a pro – thank you Fran Asaro!
~Julie B.
---
"Sometimes I don't know whether to call Fran my coach, my mentor, my partner or my friend –  all I know is that she helps me through every aspect of my life in a way that I feel relief and resolution- Anonymous 
---
Let's Get Fran Asaro!   That is what I would advise any business person to say when they have a need for a new and smart entrepreneurial voice. Fran is the ideal mentor and accountability partner. Her communication skills are excellent, her creative abilities are great, and she has a never-ending stream of ideas!  I especially appreciate Fran's caring attitude, along with her high energy and tireless work ethic.  I recommend Fran Asaro when considering new business changes, challenges, and opportunities and could use some thoughtful and professional input. You are the best! – Anonymous
---

To stand on top of the empire state building and yell out to the world of what Fran Asaro has brought into my life, it would be a crumb in a slice of bread! Fran Asaro has changed my life! Every day I hear her voice in my mind pushing me ahead to create what I never knew was possible. She holds the biggest space for creation to come through me in her coaching. She gives me the freedom to share my deepest thoughts and listens to my most vulnerable moments. And with that said I move everything out of my body with her holding my hand along the way. There isn't ANYTHING I can't do in this lifetime and Fran has taught me that. Through her kindness, assertiveness, and commitment to MY vision, she is beyond a great coach, she is an angel that kicks my tush in a gentle loving way. For anyone out there that is questioning working with this woman, hold your breath, sign up and enjoy the magnificent ride ahead!! I love you Fran and YOU are the reason my wellness practice is out in the world!
~Michelle Kramer:  www.michellejoykramer.com

---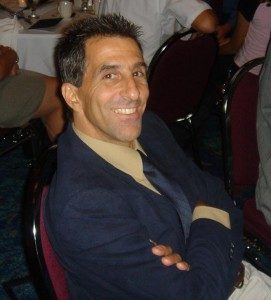 I know there are a lot of people who give great testimonials for Fran because she is a great coach. I've known Fran since she was 15 years old and we were a couple for 18 of those years. She has always been a person people went to for advice and support. I myself have gone to her for support over the years and still do. And if I don't ask her for it, she still offers. Even my fiance has gone to Fran because she is always a stand for the success of others. I am writing this testimonial because I really wanted people to know that if me being Fran's ex-husband still goes to her for coaching, that should tell you a bit about who she is for the world and for me. Give her the opportunity to blow your mind! – Frankie Asaro
---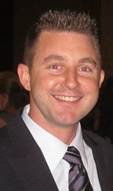 I have been working with Fran Asaro on coaching for 6 months now and have been very impressed with the results. Fran does an excellent job of giving great guidance and advice on both business and personal issues. It has been a great experience and I appreciate the chance to have a non biased sounding board to help grow my business and myself. I would recommend her highly to anyone looking to better themselves.
~Grant Sadowski, CEO:  Becoming 3D
---
Fran has far exceeded my expectations. After having just a few sessions, I've already had a serious breakthrough in my life. She has not only re instilled a belief in myself that was lost, she has given me incredible hope for my future. Fran has given me "tools" to help combat all the negative self-talk that has plagued me my entire life. My confidence and self-esteem have improved, I have more clarity regarding who I am and where I'm going. She is articulate, straightforward, compassionate, non-judgmental, motivational, and in the end, inspiring. I used to try to buy things to somehow make myself feel better about my life. I can honestly say, Fran's coaching sessions is the best gift I have ever given myself. For anyone who feels like they are lost in this world, like they have lost their edge, or for those who want to take their life to a whole new level, you owe yourself a gift. The gift of hope. Fran did it for me. I have no doubt she can do it for you. ~Matt McFarland
---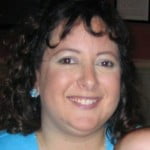 I wanted to take a moment to express to you how much I have appreciated your invaluable service. Since working with you, my overall outlook on my life and circumstances has improved dramatically, my business has been increased by around 35% in just the last 6 months, and most meaningful to me, my relationship with my husband and son is so much deeper than I could have ever imagined. I can't thank you enough for all you have done not only in "coaching" me, but in supporting me in every aspect of my life. You have held me in such high regard, and now I can't help but feel I AM deserving of this beautiful life. The tools you have given me and the way you have helped me have re-energized me so completely. I am now able to view situations in my life in a different light and see a direction that maybe wasn't so clear for me. So again, thank you. I am so grateful to have you in my life and I can't wait to see what else I can accomplish with your encouragement, wisdom and guidance. With warmest regards and deepest gratitude.
~Jaimie Skultety:  Upscale Your Virtual Assistant Business
---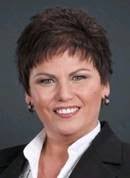 As a woman-owned business, I was trained to never let them see you sweat. With that said…Then whom in the world can you talk with if you have this persona to portray??? FRAN ASARO…that's who! I met her back in September at a WPN event and since that time we have not only become "genuine" friends but she keeps me sane with our weekly coaching sessions! I must say, that it took me a while to break down my walls, (she literally teaches you how to coach you through all her amazing tools) but she is one of the most amazing spiritual "real" human beings I have EVER had the honor to know. I thank you Fran for giving me a place to vent safely and for your wisdom, strength and awesome perspectives….but most of all for bringing your amazing talent and purpose to life in the way of a business called Thrive Any Way!
~Kimberly West

---
"I approached Fran because I thought I needed a coach. Working with her helped me see my real desire for a true listener who knew me but wasn't a friend, family, coach, or therapist. Fran helped me by offering the space to support and motivate me without me having to reciprocate.The result was I am able to share my issues at a higher level and not involve others in my personal stuff.One thing I love about our time together is her genuine interest in hearing me and supporting me to my best self. I talk with Fran weekly and sometimes more. She makes me feel like I have a committed listener who gets me.  This is a gift I give myself which I deserve and value immensely.  The resources and support she gives me allows me to be more loving to everyone in my life. I would recommend Fran to people who desire a connection to a loving listener." – Anonymous 
---
"I hired Fran because I wanted a coach to "push" me past some resistance to starting a business. And we worked well that way until I realized I wanted a divorce, and our conversations switched from business to personal. And Fran offered me the most brilliant insight that changed the course of my divorce. Fran operates at a very high level, and she "saw" that I was making my ex wrong in order to justify the divorce. When she told me I could allow myself a divorce simply because I wanted one, wow, not only did a whole new way of loving myself open up, but I was able to have a peaceful and easy divorce. Over time our sessions morphed from coaching to dedicated listening. I realized it wasn't the right time to start a business, but I didn't want to give up Fran. It was the best gift I could have given myself: someone with whom I could share the good, the bad, and the ugly; and who was completely on my side, supporting me, and pointing out when I wasn't honoring myself in some way. Unlike a friend or family member, Fran keeps her own stuff out of it; and I never have to worry that something I share will come back to me later. As a single mother with aging parents it keeps me sane to have someone who is totally there for me, with whom I don't have to reciprocate, that I can speak to regularly. It's a way of taking care of myself that feels right, and fills my tank so that I can go back to taking care of others."  – Beth Pavur
---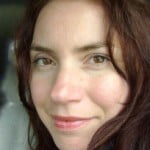 Fran's wide range of knowledge on subjects personal and professional as well as her intuitive gift to sense when things are flowing well make her the perfect Life Coach for me! I am clearing out what may have taken years to accomplish and have clarity on my goals for the future, which I have already put into action! I always look forward to my sessions with Fran!
~-Amy Roemer artist and healer, founder of Life Art Healing: www.lifearthealing.com
---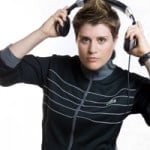 Fran is amazing, she has helped me with my career, my relationships, my struggles and my strengths. Fran is an angel to me and ANYONE can benefit from her coaching. She has the tough love factor, she will push you through uncomfortably and get to the core of what is stopping you from achieving your goals. Thank you Fran!!
~Alyson Calagna   DJ Alyson Calagna

---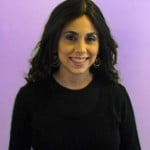 Fran is an extremely warm and intuitive coach. She really "got me" and supported me through some challenging professional and personal transitions. Her expert suggestions helped me generate all sorts of creative ideas. Best of all her infectious good humor put a smile on my face and raise my spirits each and every time we talk.
~Odelia Goelman
---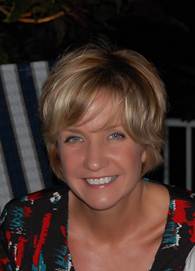 I wanted to thank you for all you have done for me over the past 4 years. I could not have asked for a better mentor when starting out in this business. You truly took me under your wing and showed me how to be not only a good Realtor but a fantastic Realtor. Thank you not only for all your encouragements but also for showing me a business path. You conveyed so much information that has helped me become successful and also inspired me to take it to the next level. Again I am so grateful for you taking the time to do that for me. I admire you as a person and as a professional.
~Ann McQueen
---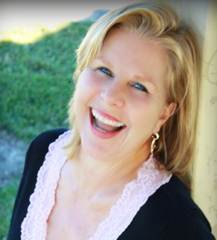 First let me say something about my friendship with Fran. We have been friends and real estate associates for close to 15 years. There will probably come across your path perhaps twice in your lifetime if you are extremely fortunate a friend such as Fran Asaro. She is extremely open-minded and supportive as to any issue you may have in your life and a wonderful listener as well as a teacher. I say teacher because she has a way with people that they will listen to her suggestions and you find yourself really listening to her wisdom. As for her production, let me just say no one makes money like Fran when she puts her mind to it. She has got all of her systems in place-database, marketing and software programs. I have asked Fran to coach me because she knows how to put me into perspective and is keen to zone in on what I need as a real estate producer. In other words she is very intuitive and insightful as to the areas that need to be built. She is a born team leader and delegates what is necessary to have you stay focused. Fran is very persistent and let me say passionate about her coaching. She is always learning new techniques and is also coached. I know that she does that to remain open to suggestions and always trying to reach out to further her knowledge. If you were to be lucky enough to hire Fran Asaro, she is extremely loyal and would be one of your best assets!
~Judith F. Nolan – Remax Partners
---
Fran, today's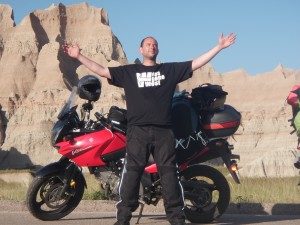 session gave me the tools I did not have before we spoke. You showed me the way to see the struggles that I've been going through, for a long time, and you broke the thoughts down into seeing them as darkness and light, positive and negative. I've been stuck in a miserable job. You showed me that misery cannot lead me to joy or success but to live small and fear based. The risk is greater staying at the job. Happiness and manifestation of needs is there waiting. I so desperately needed to hear these words. There is so much more you gave me tonight. You gave me back my power. So thank you. Thank you.
~  Douglas Robbins – Author
---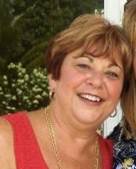 I am writing this as a testimonial to Fran Asaro so that others know her as I do. I have known Fran Asaro for over 15 years, first in a professional capacity as we worked together at Century 21 Ouellette Realty Inc., and a dear friend. It was not long before it was evident that she was far more than a Realtor but was there to make a difference for both her clients but also the people she worked with. We became very close friends with mutual admiration. I know that when I need her whether in a personal capacity or professional her dedication has never wavered. Fran has now embarked on a very exciting new road in her life and one that fits her like a glove. She has been working with me in a coaching role and I have fully benefited from it. She makes sure I am focused and knowledgeable and keeps my business goals steady and on track while being nurturing and supportive. Through her coaching skills I have been able to raise my own bar several times achieving things I may have thought about but not have taken action and I continue to grow through her help. Fran is gifted with the skills that make people reach higher and higher. I am proud to know her and have her in my life. She is my life coach and my dear friend. I recommend her to all. ~Yvonne Portilla
---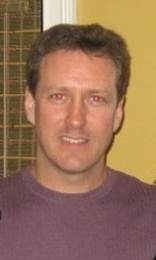 Fran has been nothing short of a Godsend for me and my business. Fran has not only been my business coach, she has been my life coach and now a dear friend. She shared my vision and empowered me to truly believe that it really was possible. She mentored me; watched me grow from a 1 man shop working from my bedroom at home to a full staff of 5 full time employees and 4 full time agents. She now shares her compassionate, heartfelt; tender personality with my entire team; conducts our weekly meetings. She is a true joy as she brings her passion, experience; light-hearted exercises to my group. She has also been a true coach; friend; has always been available to me whenever I needed some advice; counsel regarding an employee or simply a friend to vent to. Fran is by far the single greatest investment I have made in my business; my employees; is the primary reason my business thrives anyway! Thank you Fran!!!
~Richard D. Wright, Jr., Broker – Krystal Real Estate
---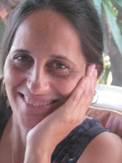 I have known Fran for over 30 years. She has been a great mentor, teacher and great friend to me, and to others I know. Fran gives of herself without any hesitation. Fran had always been willing to listen and has always given logical and practical advise. Fran comes from the heart and then adds a touch of wisdom and intuition. Fran is a truly caring and nurturing woman that does not come from the power of the ego. She believes the world can always use a boost and a breath of fresh air. Fran is the one to give that to the world. Fran has a great deal of knowledge but she also possesses tan intuitive grasp for each individual she sees. She tunes into the person, and explains what she feels would help them out at that time. Fran always had a feeling for others that helps her pinpoint what would help them. Fran practices what she preaches. She has always been very successful in whatever endeavors she chose. She is constantly growing to help herself as well as others. She is on the cutting edge of new information and molds it to help herself and her clients. Fran is very creative and inspired and can reach any challenge put before her. Fran has helped and cared about me for many years. I find her quite inspiring. I feel better after a session with Fran, and I feel like I can move on and try new things. Fran dedicates herself to helping others, whether she is volunteering or working on the job. Fran is a committed individual. The world needs more people like Fran.
~Catherine See, LMT
---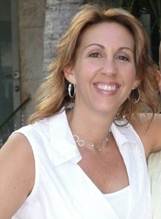 You have been a mentor, colleague and friend for 5 years now. We have talked many times about our physical, emotional and spiritual feelings and needs. When I think of you, I see a woman who always has her mind together. Whether it has been through Real Estate, relationships, or spiritual conversations we have had. I find it fitting that you would become a coach for anyone in their business or personal affairs. You encourage people to reach their highest potential. You are a great listener and a great cheerleader! You know how to make people feel like they are the most important person in the world. I am so thankful that we are friends. I couldn't think of a better coach for anyone to have. Through your teachings you enable people beyond their expectations. With great respect.
~Beverly Santiago
---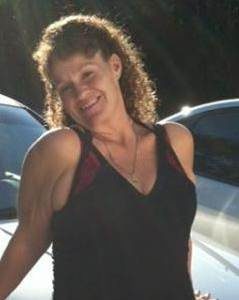 I wanted to express my sincere gratitude for our conversations, our friendship and for your coaching. You have helped me in countless ways to become a stronger, more productive person with a higher regard to myself; including health, self-esteem, and setting achievable goals. Your coaching has taught me tools that I carry with me everyday. I learned how to treat myself with the care and love I so freely gave to others and denied myself. I learned how to eat more notoriously, make healthier decisions on how I want my life to be; including eating habits, exercise, work situations, and a more loving connection with my family. I have accomplished so much from your patience to listen, words of advice, and method of coaching that left me with knowledge and the choice to decide how and when to make the right changes I needed in my life. Thank you from the bottom of my heart. If I can ever be there to help or share my story with others, I would be honored to do so.
~Victoria Sickler
---
It is a genuine pleasure for me to recommend Fran Asaro. Fran joined Women In Distress of Broward County, Inc. as a volunteer in 2006. Fran volunteers in our Advocacy department, working directly with the women who come seeking services at Women In Distress. She is often the first face they see when they walk into the Self-Esteem group on Wednesday nights, and because of her warmth, honesty, and integrity, this group has grown from 8-10 attendees to as many as 100 members.
At our recent Volunteer Appreciation Brunch in May 2009, Fran was chosen (for the second time) as the "Outreach Volunteer of the Year." During the presentation, one of the WID staff got up to speak about Fran, and stated that she is the "heart and soul of the Self-Esteem group." These women depend on her and count on her for moral support, and she never lets them down.
In addition to the group, Fran has also created the "Look At Me Now" event for the past 2 years as well as managing the "Look At Me Learn" program. She schedules guest speakers to do workshops and classes on a wide area of topics and has the program booked solid for months ahead. Fran is a very reliable and consistent volunteer. So much so that she was voted on as the overall "Volunteer of the Year" for the entire agency in 2007. She is truly valued for all that she does and all that she brings to our participants. I would highly recommend her for any endeavor she undertakes, and know that the company or organization would be as lucky to have her as we are.
~Courtney Holshouser, Director of Volunteers and Special Events, Women In Distress of Broward County www.womenindistress.org
---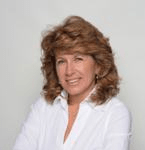 What a wonderful day I had with Fran working on my computer – something that I usually dislike (something like going to the dentist). I can't say enough about how much time she has saved me in teaching me a few tricks, re-organizing my emails with outlook, clients lists and on an on it goes. I guess you just don't realize how much time is unproductive when you don't know what you're doing. Instead, leave it to Fran so you can be productive at what your good at. She is task oriented which is what I like-yet is very personable. I enjoyed today tremendously and I will use her skills in the very near future.
I look at this like you get your house cleaned – why not get your computer organized and cleaned up so you can work more proficiently. I can't wait to get started on my new endeavors!!! Thank you soooo much for all of your help Fran.
~Michel Mercure P.A.: Broker-Associate
---
Fran gives me the ultimate support. When we start off the meeting with negative vibes she helps get the positive vibes flowing again. She truly cares and always wants me to feel complete.
~Yadili Pino
---
Motivated to think outside the box. Insightful and educational on how to look at life from another point of view. Inspirational!
~Ana G.
---
I can honestly say that after every weekly meeting with Fran, I have been renewed, not only physically, but mentally, emotionally, as well as spiritually. She truly is a blessing in my life. She has taught me that I can't always fix everything and she has also taught me to let go. Thanks for everything.
~Delia Alvarez
---
What it means to have Fran with us: When I know Fran is coming I get so excited because I know that I can say anything and not be judged or criticized. She always listens and answers with a smile.
~Teresa Blackwell