Who would benefit by using CBD Oil infused products?
Interested in natural wellness
Curious about the benefits
Have aging or anxious pets
Allergies and sensitivities
Alternative practitioners
Want a solution to a chronic problem
Interested in becoming a distributor
Those who've heard about the qualities of CBD
Want a legal alternative to medical marijuana
Want the benefits of medical marijuana w/o the high
---
CBD Oil Changed my life –
I want to help others who may be suffering
My Story – I tried a different brand of CBD Oil and it didn't work, so I thought is wasn't for me. But when I tried CTFO brand CBD Oil I was hoping to feel 'something'. I had been challenged by anxiety and depression since menopause. I lived with it. I also had a newfound awareness that I had PTSD. That was more confronting; with trembling and discomfort. I had no clue that within 2 days, those symptoms would be GONE! So much so, that I found I had enhanced mental focus and was able to stay on task during my work. I have not been diagnosed with A.D.D. but who knows, could that have been relieved as well?  All I know is that I don't go a day without my CBD oil and the benefits continue to show up. For instance, I have had major hair loss for several years. Clumps of hair were falling out every time I showered and combed my hair. I resigned to the fact that I would eventually need a wig.  I also had a few joints that ached, my left knee and my right shoulder would hurt and I couldn't raise my arm without pain.  One day after months of taking my CBD oil I noticed that my knee was much better, I was lifting my arm to do things and didn't realize that it no longer hurt and low and behold MY HAIR WAS NO LONGER FALLING OUT!  They say that CBD oil results in the absence of… and I am a walking testimonial of it.
CBD is the Absence Of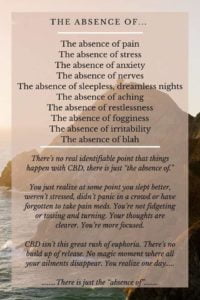 Did you know? Inside the human body, there's something called the endocannabinoid system that has receptors spread throughout the brain.
When these receptors are activated, they enable two-way communication between body systems; something previously thought to be impossible.
CBD is just one of over 85 cannabinoids that have been identified in the cannabis plant. It is becoming increasingly popular amongst the masses for having a wide scope of benefits – due to clinical reports showing little to no side effects and a lack of psycho-active effects (typically associated with marijuana products and high THC)
Our CBD is completely isolated through CO2 extraction and crystal precipitation. It is of the highest grade, pesticide-free, non-GMO hemp in the world.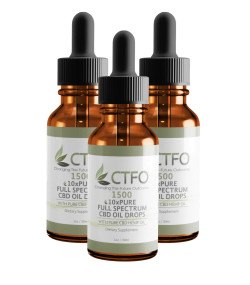 Our hemp is sourced from Industrial Hemp farms that are fully compliant with the State Department of Agriculture regulations and are large US distributors of Hemp, rich in CBD, CBG, CBC, and CBN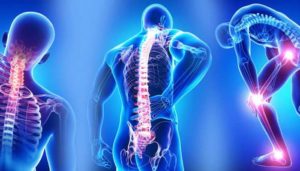 If you or someone you know is in pain, try one of our 70 products – Take a look at our site
---
---
The Truth About CBD
---

The CBD Truth – 5 Surprising Ways CBD Can Change Your Life
Next action to take:
If you're ready to get started with one of our 70 CBD infused products, AWESOME! Shop here
If you have questions or want to meet with me first, contact me here
If you'd like to schedule your own appointment to discuss your needs, here's my calendar
If you are not ready to take action but would like to stay in touch, sign up for my newsletter