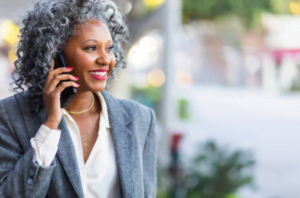 Wondering if you would benefit by having a Virtual Partner or what you'd actually do with one? Read 'Real Virtual Partner Stories' below, and, if you 'see' something for yourself, then contact me for a free consultation.
*Most names were changed depending on permissions.
---
#102 THE HARDWORKING ENTREPRENEUR  – Needs a hand-holder
Debra is one of the hardest working entrepreneurs I know. Sometimes I think she knows more than I do when it comes to marketing her business. So why does she contact me? Because it takes the edge off to have someone sitting right there with you to create. She was adding a new product to her Shopify store that we created together a year ago. She had a really good design but we both saw that it could be better. So together we tossed around ideas and came up with the perfect image. Now she's added it to her print-on-demand products and they are ready to start earning her money. We also went over her Constant Contact account and all of their latest upgrades and features. While we were there, we talked about redesigning her newsletter so that it included her items from her shop. She sent me the end result and BOY, what a great job she did. To my surprise, Debra didn't have a lead capture set up yet. It only took a while before we had the best Free giveaway and an option that'll grow her mailing list BIG TIME! 
---
#103 THE SUCCESSFUL LEADER / ENTREPRENEUR – Who doesn't want to do it all alone
Joan represents most of my favorite clients. She's a superstar with big dreams. She's educated and professional. She went from Corporate America to entrepreneurship and now, now she wants it ALL! I've had my time on the front line of my businesses. I loved the limelight, but now, now it's my turn to help other leaders SHINE! Being Joan's touchstone and confidante is an honor and a privilege. I have 40 years of accumulated wisdom, resources and tools just waiting to be shared. Oh, how I love to shorten the path of others. With Joan, we brainstorm, create products, systematize her business all while we deepen our Virtual Partnership and build HER business in every way. Joan never wanted a 'real' partner, because she was committed to doing this business HER way and didn't want to share in the glory or the money. BUT, she needed to know she had a net. Someone to call her own, to guide her, motivate her, love her, and stand for her success even when she couldn't do it herself. Sometimes Joan and I work night and day on projects and other times we just touch base. But the main thing is that she knows I am there for her. And she's comforted by that. 
---
#104 FROM CORPORATE AMERICA TO ENTREPRENEUR – She knew a LOT, but not how to let go and have fun
Alyse has been in Corporate America for over 30 years. She was groomed a certain way. When she decided to become a consultant, she continued working a rigid corporate life instead of embracing the freedom she now had. I see this a lot when people can't unwind from years of discipline. We work together to reprogram her mind to remember that she can create her business any way she wants. She can make her own hours and decisions and she can be relaxed and oh yes, she can have FUN! To some people, that sounds like a given. But many people take a while to loosen up and lean into their new life and fully embrace their authentic selves. So while Alyse and I work on all facets of her business, I think one of the things she benefits from the most is when we let our hair down together and I tell her that everything is OK. Everything she is is OK. And that she doesn't have to beat herself up anymore. Breathe Alyse, breathe
---
#105 PLANNING FOR INCOME AFTER RETIREMENT – The Network Marketer
Working as a nurse for over 40 years, Lynn contacted me because she wanted to begin her post-retirement career. She chose a network marketing company that she loved and we began working on her marketing as well as building her Constant Contact website. I love to encourage people in Lynn's situation to dabble and play with different options since there is no sense of urgency to 'be there' just yet. I had no clue, however, that she would become a serial entrepreneur with a thirst she couldn't quench. While we work diligently to organize her multiple businesses (each week I ask if she added any new businesses to her repertoire and hold my breath) Lynn and I have loads of fun organizing, marketing and growing her businesses. Eventually, she'll choose the one or more that sing to her and we will fly with them. One of the best parts of this experience is that we have become genuine friends. Which happens since Virtual Partner conversations go wide and deep.
---
#106 THE WALLSTREET PIONEER – Needs help building a system and working with her team
I attract people from all over. Not because of the industry they are in but because we are a good fit for each other. When this Elaine contacted me, she already had a personal coach, however, she saw something for us to do aside from that. When I told her that I LOVE to build systems and have an 'eye' for things run more efficiently, I was brought on to take some of the work-load off of her by working directly with her team to create systems that would be evergreen. We are just getting started but I will tell you, things are beginning to evolve and the vision of her project now has form and direction.
---
#107 THE LOCAL LANDSCAPING BUSINESS – Needs help with what he doesn't know about business
John is a hardworking lawn and landscaper. He provides great service and wants to grow his company. He contacted me to help with what he doesn't know. How to market his business. So we put together a website through Constant Contact. This way he could have an e-commerce store to sell lawn related products and have a built-in email system to stay in touch and send out specials. John doesn't have much time to spend on the computer so everything needed to be automated. We created a 'text-to-join' feature where he could ask prospective customers to text 'REPORT' to a certain number and that person would automatically be sent a prepared report to help them care for their lawn, all while adding them to his email list. Now John is not just keeping up with current business, he's growing his business at the same time.
---
#108 THE SINGLE GUY NEEDING LIFE AND DATING SUPPORT – He didn't know what we'd talk about, but we figured it out
Mark contacted me because he wanted support but couldn't put his finger on what he wanted our sessions to look like. After a short conversation, we were able to determine that Mark wanted to improve his dating skills as well as begin challenging himself to grow personally and spiritually.  It's common by the way that people feel pulled to work with me, but don't know why. It doesn't take long to find a place to start and grow from there.  Mark eventually mastered great dating tools that helped him choose better and be better when it came to relationships. He also created several online challenges where he included his sphere of influence to support him and join him in unique adventures.
---
#109 SHE'S BRAND NEW TO E-COMMERCE IN A HIGHLY COMPETITIVE INDUSTRY – Together we found her niche!
I've known Carmen for many years. She's one of those people who takes on every project with verve and commitment to mastery.  When she asked me to help her with her new online store for pre-owned women's clothing, I was flattered to be included. While she was learning all aspects of becoming a laptop entrepreneur and marketer, I had to let her know how important it was to have a nice in this crazy, competitive industry or she would get lost among the crowd. There was hesitation at first, commonly experienced when I ask my partners to define their audience. By the end of our 2nd session, she was flying high with joy and enthusiasm as we fine-tuned her business. She now has a clear path to what products to purchase, how to brand herself, and who to market to. We now begin creating her foundational business system and she'll be booming in no time!

As a Certified Constant Contact Partner, I offer DIY, Done With You or Done For You Email Marketing, Website, eCommerce and Automated Systems. Learn more here.