---
Automate Tasks & Schedule Your Posts
•
Find & Grow Your Target Audience on your Social Accounts Faster Than Ever!
---
Save Time & Money with your very own Social Media Marketing and Management System
•
 This Opportunity is for you if:
You are an entrepreneur, solopreneur or small business looking to build an online presence
You don't have the time or inclination to spend on Social Media
You have your products, services, and offers in place and are ready to promote them
You'd like to brand yourself and your business
You want to brainstorm about effective marketing options for your needs and budget
You want to learn how to market your business yourself 

•
Find & Grow Your Target Audience with Real and Engaged Followers
Posts Scheduling
Schedule all your tasks and/or posts with us on all the important social media platforms: Instagram, Facebook, Twitter, Pinterest, and LinkedIn.
Your posts will be live at the optimal times for maximum engagement.
---
Boost your Instagram growth and sales 10 fold with these clever tools:
Follow, Follow-Back, Unfollow Real Targeted Users
Auto-Repost, Auto-Like, Comment, Delete Posts
Hashtag and User Research
---
Reach out to your audience and increase your engagement with growth hacking tools like:
Finding, Joining and UnJoining Niche Groups
Finding and Contacting Potential Customers
Posting as your Facebook Page
---
Get your Twitter accounts on auto-pilot and speed-up their growth with Thriving Social's tools:
Auto-Follow, Follow Back and Unfollow
Auto Favorite and Re-tweet
Twitter mentions
---
Grow your Pinterest accounts 10 times faster with better engagement and ROI:
AutoFollow, Follow Back and Unfollow
Auto-Repin and Comment
Watermark your pins
---
Expand your professional network and get new clients or partners with LinkedIn automation:
Auto-find, Join and UnJoin Niche Groups
Auto-View Profiles
Invite Friends to Groups
---
Everything you need to succeed on Youtube:
Auto Follow
Unfollow
AutoLike
Comment
Watch Video
---
Oh, that amazing feeling…
When you have all your marketing in place to reach your target audience!
---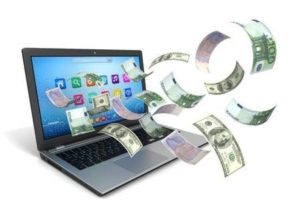 Additional Services:
Create Post Material
Create Social Media Platforms
Blog Writing
Website Building & Tweaking
Branding
Marketing & Management Consulting
System Building
Ready to Find & Grow Your Target Audience?  We hope so. Next Action to take:
* Pricing varies depending on your needs – (schedule a consultation for customized rates)