Thrive Anyway –
Where female entrepreneurs over 50 thrive beyond their circumstances through Virtual Partnering
For female entrepreneurs over 50, having a Virtual Partner is like having a friend, mentor, teacher, and committed listener all in one. Where do you need a Virtual Partner?
Entrepreneurs choose to work with Fran as their Virtual Partner to:
Learn how female entrepreneurs over 50 thrive in business
Move beyond the circumstances that stop them (fear, limitations, lack, opposition)
Have support and guidance
To get things done that weren't getting done alone
To gain resources and knowledge from a life-long entrepreneur
Start or build their business

• 

• 

Gain clarity

 

Design a solid marketing system built just for them (based on budget, needs, and abilities)
Build their brand – business names, logos, tag lines, and more
Design a website, e-commerce, and email marketing system 

Bu •

Organize their business so that they can manage themselves or assign to a virtual assistant

• 
Are you a female entrepreneur over 50 needing support, guidance, and resources?
What does working with Fran look like – 
If large groups are not your thing, Fran provides private online sessions that cater to JUST YOU
There are no cookie-cutter plans, no authoritative figure or accountability coach
Personal and business life balance is a priority
Sessions via phone or zoom are as often as you need (including multiple session combinations)
Learn more about why Fran considers herself a Virtual Partner and not a coach
Fran's philosophy
As a committed listener and professional confidante, Fran uses Direction of Thought and Deliberate Thinking practices to help you move WAY beyond your challenges.
AND, YOU DON'T HAVE TO DO IT ALL ALONE –  Resources, gentle support, love, and fun are available to you through video and phone conversations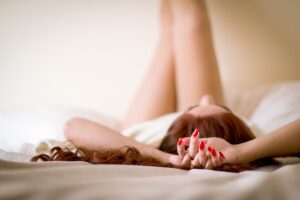 Balance and Quality of Life – Her foundational Value –   While Fran offers tools and resources for personal and professional support, her truest mission is to ensure that your life feels joyful, fulfilling, and comfortable. Therefore, she'll be encouraging you every step of the way to embrace your future with authenticity, dignity, ease, and age appropriateness so that your life fits like a glove
---

What would you like to do next?