If you feel your circumstances prevent you from being successful
I'm here to help so that you don't have to figure it out alone
Gain Clarity and tap into your courage
Acquire resources and Create Direction
Work with a Projector in Human Behavior (a visionary intuitive)
Work with a mentor who is a Vision Factory; identifying • formulating • personalizing
Adopt a Non-Linear approach to gaining insight, and connection to your vision
Become a Myth breaker – (eliminate sabatoge, circumstances and limiting mindset)
For many entrepreneurs, having a Virtual Partner is like having a friend, mentor, teacher, and committed listener all in one. Where do you need a Virtual Partner?
Are you hesitating to embrace your vision because of:
Being an introvert – (including those with social anxiety, the too gentle, the too kind, the shy, meek and the mild,  those with low self esteem, the down and out and the been there, done that and don't want to do it again person)
Not having money – (or think you don't)
Disliking people – (you don't feel social enough, friendly or personable enough to succeed)
Being afraid – (of being successful, of being a failure, losing control of your life, that you don't know how to do it)
What is a Virtual Partner?
I termed the phrase Virtual Partner to be a leader, mentor, and supportive who is committed to you realizing your vision. A personal relationship that is a designed-by-you experience. When you've decided what may be missing in your life or business, your Virtual Partner steps in to help fill those gaps. Need someone to Brainstorm with? Share the workload? Train your Team? Having a Partner is diverse;  supporting you in a myriad of business / personal areas. Fran is a committed listener/confidante, a hands-on contemporary, and an advocate/cheerleader for your success.
• As your Virtual Partner, I learn your pace and work holistically, taking all aspects of your life into consideration.
• As your Partner, feel free to share anything and everything with me. There are no boundaries as to topics or questions.
What does working with me look like – 
Don't like group programs? Me neither. How about a private Zoom session that's all ABOUT YOU?
Don't fit into a mold? I hear you! There are no cookie-cutter plans, no authoritative figure or accountability coach. Everything is created with and for YOU!
Do you think more holistically? I agree. Personal and business life balance is an absolute priority
Need flexibility? Sessions via phone or Zoom can be as often or as seldom as you need (from single weekly sessions to multiple stacked sessions as well as keeping me on retainer for when you need).
What the heck is a Virtual Partner? Learn more about why I consider myself a Virtual Partner and not a coach
Why you might choose to work with me as your Virtual Partner:
To get things done that weren't getting done alone
Learn how to Thrive in business
Move beyond the circumstances that stop you (fear, limitations, lack, opposition)
Have support and guidance
To gain resources and knowledge from a life-long entrepreneur
Start or build your business

• 

• 

Gain clarity

 

Design a solid marketing system built just for you (based on budget, needs, and abilities)
Build your brand – business names, logos, tag lines, and more
Design a website, e-commerce, and email marketing system 

Bu •

Organize your business so that you can manage it yourself or be organized enough to assign tasks to a virtual assistant

• 
For more information:
Fran's philosophy
As a committed listener and professional confidante, Fran uses Direction of Thought and Deliberate Thinking practices to help you move WAY beyond your challenges.
AND, YOU DON'T HAVE TO DO IT ALL ALONE –  Resources, gentle support, love, and fun are available to you through private conversations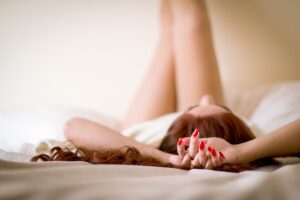 Balance and Quality of Life – My foundational Value –   While I offer tools and resources for personal and professional support, my truest mission is to ensure that your life feels joyful, fulfilling, and comfortable. Therefore, I'll be encouraging you every step of the way to embrace your future with authenticity, dignity, ease, and age appropriateness so that your life fits like a glove
---

What would you like to do next?