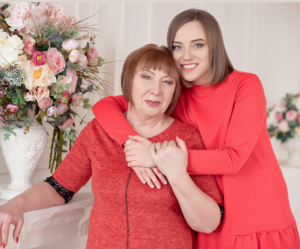 If you knew your server at a restaurant lived predominantly on tips, would you make more of an effort to tip them?
If you knew that a realtor wouldn't get paid a dime until you successfully close on a house, would you even consider running them around town just for the thrill of seeing homes?
If you knew that someone was recovering from severe addiction that took years and many attempts to accomplish, would you think twice before encouraging them to have just one drink to make you happy?
Once we are told how things work, it makes a huge difference in how we act and support others. That's why I am writing this article.
6 Ways to Support Your Favorite YouTubers.
Because I am not sure that the layman realizes the extent a Content Creator goes to just to make you a happy and loyal customer.
Do you have favorite YouTubers that entertain you or teach you? If so, wonderful. I do too! And once I learned more about Content Creators, I began to have and show more respect for them.
You see, creators create for a myriad of reasons.
Because they want to share something with the world that they are passionate about

They want to be known for something

They want to build a community

They would love to earn money
If you shrugged a bit about the money part, let me help you understand. The creator is more than willing to provide their content for free. In some cases, it's like a full-time job to put out quality videos that have you coming back for more. Just because they are accessible on one of your devices doesn't mean they are worth less than someone on the stage, in a classroom, or someone who creates movies. The only difference is that YouTube is a free platform for amazing talent, and it is up to us to properly thank our favorites because since you didn't have to buy a ticket to see them they don't know you were there unless you express that you were. And it is by you expressing your presence that they are motivated and inspired to keep going.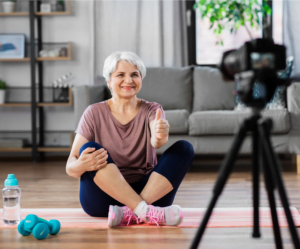 Here are just a few ways to support your favorite creators. And for the record, if you ARE a creator, keep this blog to share with your audience, friends, and social platforms. Because not everyone knows creator etiquette and it would be nice if we could educate them.
Subscribe, Comment, and Like – These seem to be obvious and the most popular. YouTube algorithms take into consideration how many people interact with a video and it helps the video get shown more (to put it in very simple terms) But do you think to do one or more of these after enjoying a video? I forget too, but I often go back to take some kind of action.

Leaving a comment.  Did they teach you something that saved you time or money? Even if it's a 1-minute video, I try to comment that they made a difference or that it was just what I was looking for.
If you Like a video, it lets the creator know they are moving in the right direction with their audience and it makes a difference for those viewers who look for likes before they will watch a movie.
If you Subscribe to a channel and click the bell icon, you'll get notified of their new uploads. Subscriber count, while it changes, affords a YouTube Creator several benefits' one being the ability to apply to become a YouTube Partner, earning money from ads placed on their videos, and allowing them to be compensated for their time and effort so we can watch for free.

Watch the full video – Many YouTube creators live by their analytics to learn about their audience and constantly improve their stats. They may see that most people leave a video halfway through and evaluate how to keep them there till the end. Again, when people watch your videos all the way through it means something to YouTube and whether or not it gets shown to a bigger audience. So if you enjoy the video, do your best to watch it through. Watch their next video shown as an option at the end if you can.
THANKS, Button – Once a creator reaches a certain level, they can apply to have a THANKS button on their channel. The THANKS button is like a tip jar. If you enjoyed watching, you can click the button (which is in the same row as the 'Like/Dislike' buttons)You can leave anything from $1.00 to $500 to show your support

THANKS, Buttons – These are also visible in YouTube Lives where you can tip your creator as they provide value in their live events.

Attend their Live Events – This is also a way to support them and let them know they have an audience that appreciates them and wants to know what they have to offer. If you are a subscriber, you will likely be notified when they do go live. 
Share them – Did you like their video? Take a moment to share it on other platforms or in an email to a friend. I am a sharing queen. I can't fully enjoy a video until I know someone else sees it and loves it too!
Buy their stuff – Many times creators have offers in the description of the video you just watched. If they did a review on a book, let's say, they will often put the link to purchase that book in their description. To make it easier for you to find and to earn what's called an affiliate commission (a small commission paid by the company selling the product just because you referred it)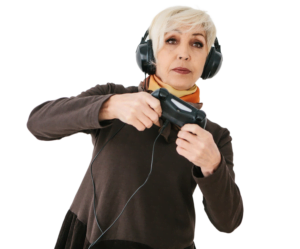 Many people share links to digital products they created for you, products they recommend, or merchandise they created in their descriptions in hopes that your patronage will help them earn a few bucks. So if you need what they shared, look in the description before going straight to amazon or somewhere else to buy it. It won't cost you more, but it will make a huge difference for them.
I hope these suggestions help you support your favorite YouTube Creators or any creator for that matter. Content Creators are the fastest growing entrepreneurial category.  Almost anyone can be a business owner if they can create content. And all they need to THRIVE is for you to let them know you are there and if you are enjoying what they create.
This also works if you are not enjoying their content for some reason. They need to know if they are not pleasing their audience. Do your best if you have an opposing thought to be professional and kind when commenting on someone's video. Or better yet, communicate with them privately if you can. Many amazing creators have left the industry because they couldn't deal with the haters. Don't be a hater, a bully, or someone who thrives on generating a frenzy in the comments section. Be supportive of this unique group of people doing their best to earn a living and make a difference.
Important – If by chance you know a YouTube Creator personally, you can support them by encouraging them to keep going even if you don't fully understand what they are doing. This industry is the fastest growing and is projected to continue to grow in the billions for the next decade. They've obviously learned this and are exploring their talents and abilities. Support them any way you possibly can. 
Thank you for reading this – Please pass it along and leave a comment about other ways to support a content creator
Enthusiastically,
Fran Asaro
Senior Tuber Partner – Helping Women Over 60 become YouTube Creators
Want to connect with me?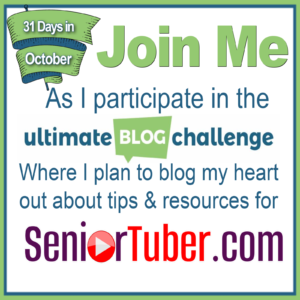 This is day 4 of the Ultimate Blog Challenge – Please support me by reading, sharing, and commenting on my blogs.
If you'd like to join this challenge, I'd love for you to be a part of it, to share yourself, and your business, meet new people and support others. Click here to learn more.