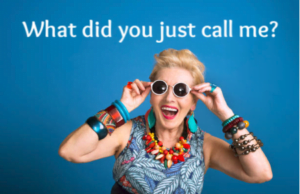 I once overheard someone clearly in her late 50's emphatically decline an offer of a senior citizen discount at a restaurant. NO THANK YOU! And don't call me a senior.
Then Yesterday, I was sharing about my business and how I help seniors have active laptop businesses and she firmly responded… I would not be attracted to anything advertising to seniors. I AM NOT A SENIOR – even though she is in her mid-50's.
I resisted that. I wanted to laugh, question, debate… but then I thought, hey, maybe she's right. I'm sixty but do I feel like a senior? Hell no! I am planning the next 30 years of my life right now and I'm a never-going-to-retire person.  If you look up senior images on google, most of them are silver-haired and seem much older than I am. And even some of THEM don't consider themselves seniors because they are active.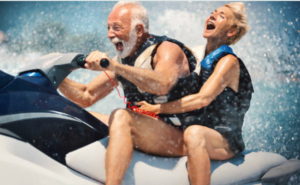 So, is it time for a new category of people between 50 – 70 who are old enough to live in an adult community and get discounts, yet they prefer not to? You know, the active, and vital who want to feel young forever? Those who look timeless and are living larger the older they get? Well, I think so.
I'd like your help in renaming this community. I for one would love NOT to offend and perhaps attract those living active and adventurous lives.  What would you like to be called?
Let's face it, I can't say HEY YOU, I need a way to address you where it suits your youthfulness.
I prefer not to go with some of the typical names. They are so overused. and I am looking for something more evergreen.
So when choosing the appropriate name take note of some of the existing common terms for active seniors (used by journalists, media and 'the kids'):
Grown-ups
Baby Boomers
Senagers
Elders
Older people
Mid-lifers
Active Adults
Old hippies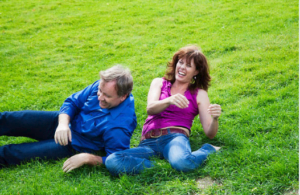 While some of these names are cute, the term chosen should be fun, and those who fit into that category should be proud to be that. Don't you think?
Would you like to play along?
If so, I propose an all-out contest… starting NOW
RULES:
Rules? We don't need no stinkin rules! (Ok, maybe a few)
The first rule is always to have FUN
You can enter as many times as you like, preferably inside the same comment but there will be no comment police
No negative comments on other's posts – NONE
The only prize is that your term may go viral and become eternal.
I promise to steal it if I like it and so will millions of others – but it will be documented here with the date you created it!
Are you in?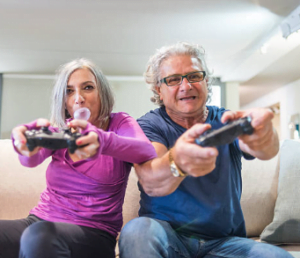 Ok, here is what you do:
Comment below on the new name for active adults who are over 50 and up to any age.
If you see someone's post and you like their choice, then comment LIKE.
When we get enough entries, I will create a poll where we can all vote, so make sure you sign up to receive updates to this blog
I promised myself at a very young age that I was going to grow old like the actress Ruth Gordon, who stayed playful well into her 80's.
I love to play and have fun, thanks for playing along. 
Subscribe to receive active-senior related blogs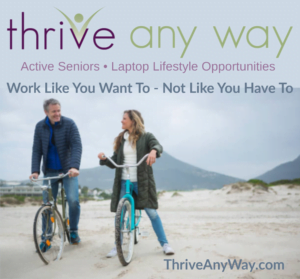 About the Author-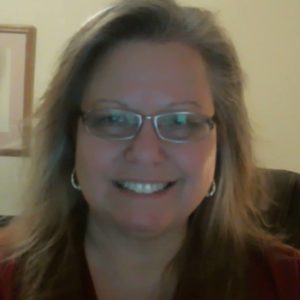 Fran Asaro is an active senior and never-going-to-retire entrepreneur who consults virtually as she motivates and inspires other seniors. She offers laptop lifestyle opportunities to seniors interested in earning supplemental income with age appropriateness. Her philosophy is Work like you WANT to, not like you HAVE to.
Find out more about what Fran does at Thrive Any Way

Become a part of the Ultimate Blog Challenge – and grow your audience