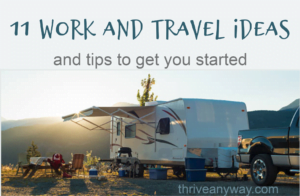 Work and Travel is incredibly popular.  Those that choose to leave their 'real' life and become nomads come at every age. Some do it right away and others wait until later in life when they have enough money, the kids are grown and they've put in their time and retired.
Some fantasize about work and travel lifestyles but don't take the leap. Sure, they have their reasons. Often it boils down to fear and lack of knowing what to do.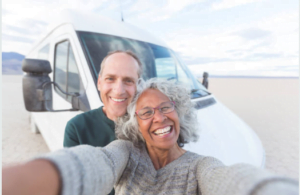 As a Virtual Partner who holds the hands of those ready to take the plunge, I want to share a handful of business options for you. I could have literally written a book here to share only a small percentage of what there is to know about living a laptop lifestyle. I'll have to spread it out over time, so be sure and subscribe to this blog to get notified of new information
People think that as a Virtual Partner,  I 'place' them in a business, but really, if you are going to be daring enough to leave the familiar behind to become an adventurer, the last thing you want is for someone to provide you with the way you are going to earn your income. What I do is listen to for talents, desires, circumstances and offer guidance, creative ideas and yes, for those who might want something turnkey, a ready to go business.
When embarking on the laptop lifestyle, I recommend that you invite your imaginative side, your creative self and the courageous part of you while doing your research. Think back to when you were younger and your thinking was free. Free to test your boundaries and become crazy and limitless. Well, this is the perfect time to return to free thinking.
Choose Well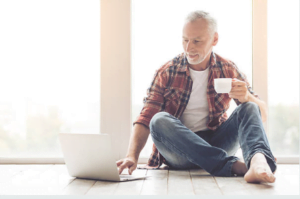 Before choosing a work while traveling business, commit to choosing well. Set yourself up to win. I mean, really. It sounds silly but some take some actions that truly sabotage their success.
Here are a few tips on how to choose well:
Ask yourself questions: (A LOT of questions)

Could I do or do I want to do this long term?
Will this be stimulating enough for me? (Do I want it to be?)
Do I want to be a trendsetter or follow a proven path?
How much time am I willing to invest and is this the appropriate business for that time?
What are my strengths and weaknesses in this area?
What would be a deal breaker in this business?
How does this bring out the best in me?
Would I feel proud to represent myself in this business?
How much money do I need to make this business work?

Give yourself time to digest, and process your top options
Don't tell everyone – You may need support, but others tend to inflict their fears on you. You will never move forward if you ask for everyone's opinion. Tell them when you've made the decision
Choose the important stuff – Do you want to work with people, have a team, be alone, do virtual consultations. Start to massage what you envision your day to look like and choose accordingly
Do your research – There are many articles to read about work and travel opportunities
Plan an exit strategy – If you are planning to work for another 10 or 40 years, will you be building a business you can sell, pass along or leave behind?
Trust yourself – You will make a final decision on what to do. Don't second guess everything or you will go crazy. Yes, you will make mistakes and yes you will doubt yourself at times. But you must return to trust – knowing that you were following something within yourself and succeed or fail, you win by honoring that.
Common work and travel opportunities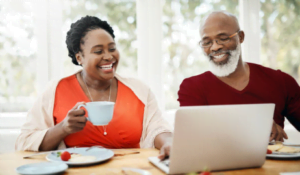 This list is non-exhaustive by any means
There are many opportunities to work online. There are also ways to make money creatively. For those of you who like to be unique, hopefully, this will stimulate that part of you and you will come up with a NEW opportunity.
Here's to the possibility of discovering new adventures!
eCommerce Business – Selling yours or someone else's 'stuff' through an online portal
Consulting – Can you help shorten the path of others by helping them through their challenges?
Teaching – Just think about everything that you know – There are people who would love to learn how to do it!
Digital Products – Now this is fun and diverse – Create products that sell online 24/7 while you sleep!
Network Marketing – If you haven't fallen in love with Network Marketing yet, then you may want to research it. Residua and legacy income. Millions wouldn't be doing it if it didn't work
Trading – Stock Market, Money – great for those who don't want to be around people
Affiliate Marketing – It's done all day right before your eyes. Make money sharing about other peoples products. There's an art to it and it pays well!
Outsourcing – if you have talents, there are people all over the world that would pay you for them.
Services – There are many services that you can offer online – Bookkeeping, Tech Support, Marketing, Travel. If you have been doing something for years onsite, consider doing it online and be free!
Design – Graphic design, Home décor, Event planning and so much more can be done online.
The New Idea – Then there are those businesses that are so unique that it will blow your mind. Want to know more? Schedule a complimentary consultation with me and let's see if we can come up with one fresh baked just for you!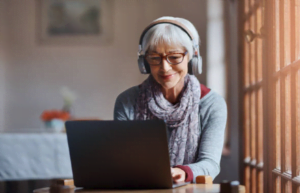 Like more than one of these ideas? You are not alone. Some of us have multiple business identities. Which means for some reason we chose more than one business to run simultaneously.  Maybe we couldn't choose just one business, or possibly we are planning to segue from one business to another eventually, or maybe we were trained to have multiple streams of income. Whatever the reason, if you choose more than one, learn to master how to build them all together. It is an art.
To be honest with you, if choosing a business, building a solid system that runs like a well-oiled machine and creating an effective marketing strategy were all that easy, Virtual Partners like me would be non-existent. As a lifetime entrepreneur, I feel as though my years of failing and succeeding can help others shorten the learning curve.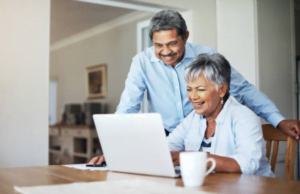 Some of you are already inspired and will know exactly what to do to run with this information while others will scream and pull your hair out saying 'WHAT!???'  No worries, there are many newbies who run successful online businesses and there are many businesses that are made just for newbies. The most important thing to come to the table with is DRIVE. The rest you can learn.
As an endlesspreneur, I have become a perpetual student and mastered how to work like I am playing. This way you will always feel like you are on vacation. Enjoy my friend!
Enthusiastically,
Fran
Subscribe to receive active-senior related blogs
About the Author-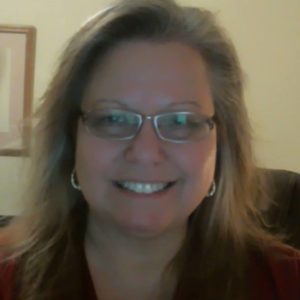 Fran Asaro is an active senior and never-going-to-retire entrepreneur who consults virtually as she motivates and inspires other seniors. She offers laptop lifestyle opportunities to seniors interested in earning supplemental income with age appropriateness. Her philosophy is Work like you WANT to, not like you HAVE to.
Find out more about what Fran does at Thrive Any Way

Become a part of the Ultimate Blog Challenge – and grow your audience
A Special Thank You to Dee Coxon for sharing the term endlesspreneur